Application for field work that allows you to manage your resources, your calendars, create work lists with predefined tasks, keeping a complete record of your operations.
Some solution's applications
Predict, detect, and resolve field service problems before customers know them to ensure consistency and reliability of operations. Use Field Service for: Equipment Maintenance, Service Installation and Repair, Healthcare, and more.
Provide a proactive service
Avoid service calls by remotely detecting and fixing issues with IoT (Internet of Things) sensors before they become a problem.

Replace the scheduled services model with a "just-in-time" predictive maintenance model that triggers by IoT data. Have an easy-to-use mobile application to guide field technicians through the process of solving assigned work orders.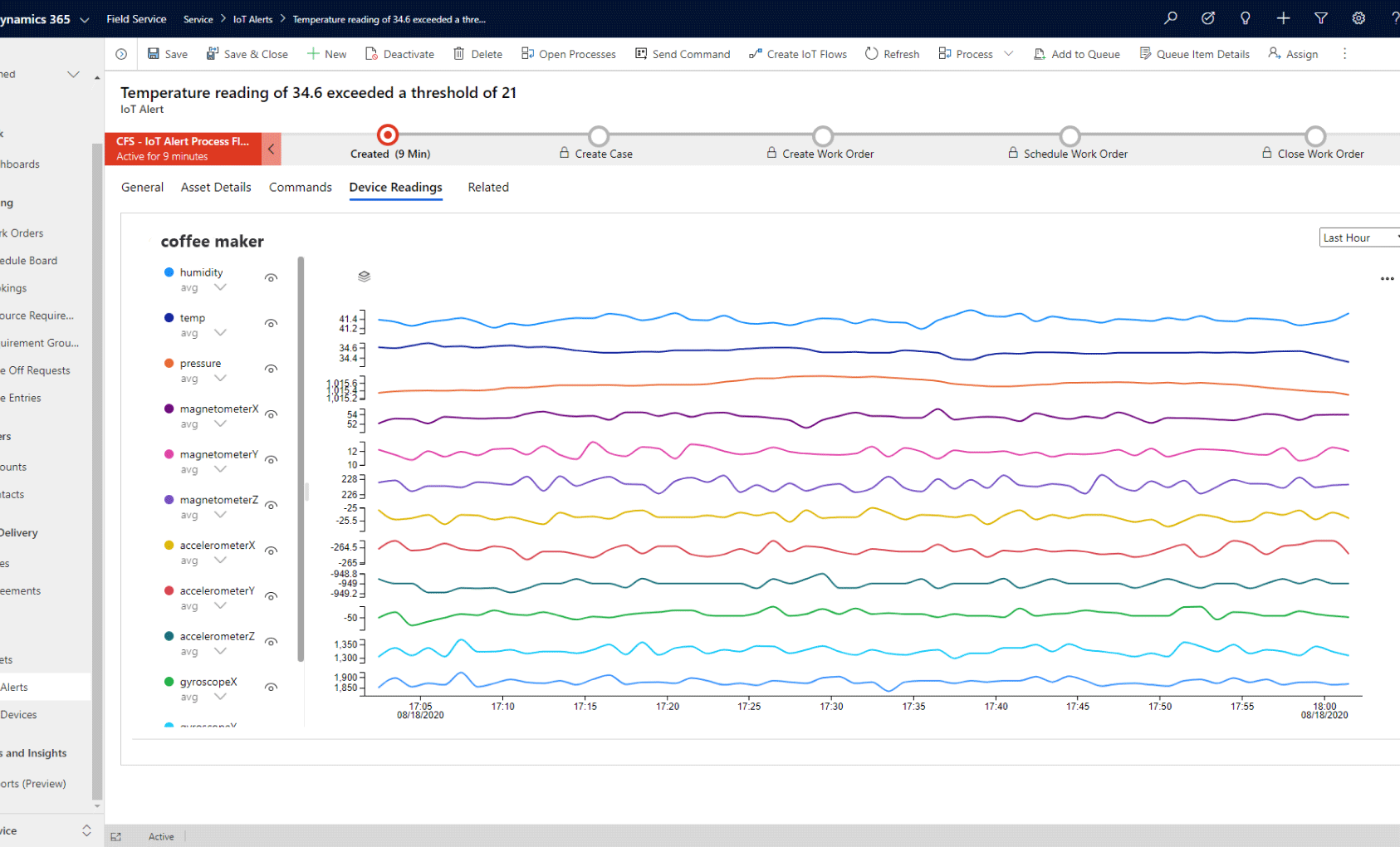 Schedule resources wisely
Send technicians when and where they are most needed to provide an exceptional customer experience.
Better manage resource allocation using a drag-and-add schedule panel, as well as an interactive map, where you can assign technicians who are closer and more available.
Being already LIVE we can say that is a successful implementation thanks to an excellent consulting team by Congroup and a great transversal commitment of the organization on the part of Citroën, being able to fulfill in date and budget ".
Thanks to the work and commitment of Congroup team and our internal consultants, we were able to successfully carry out the Chilean localization implementation, managing to incorporate all the company's management within a single tool-solution under the legal regulations of the country. "
Consult one of our advisors now and discover the growth potential you business can have.