Application for financial management of all the central processes related to Customers, Suppliers, Budgets, Accounting, Costs, Cash, Expenses, Fixed Assets, Project Management, Financial Reports, and others.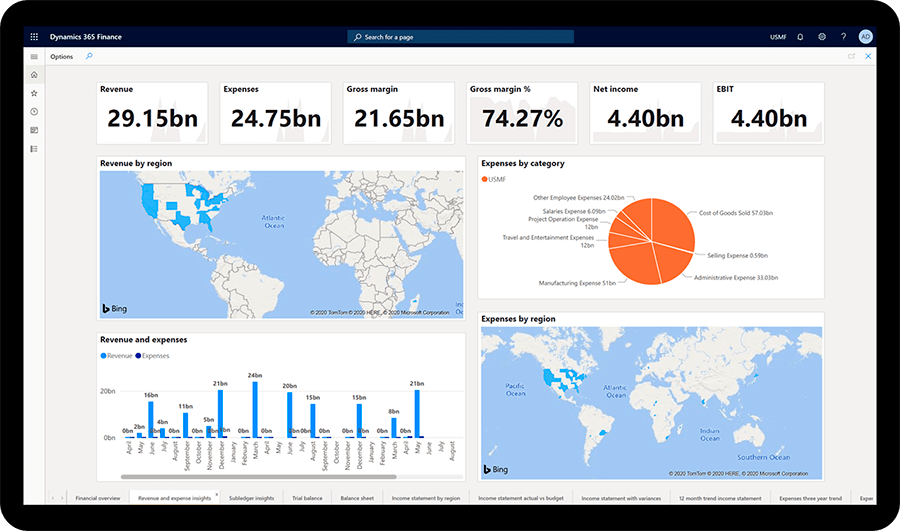 Manage your financial operations in a better way and make informed decisions on the information integrated with the rest of the operational modules. Get more efficient processes with workflows and natural integration with Microsoft Power Automate.
Reduce Accounting Books time's generation
Improve the flow of information by being able to visualize its origin for staff's decision-making.
Analyze the management of your collaborators through the work areas integrated to Office 365, which contain the most used tools according to the role's assignment.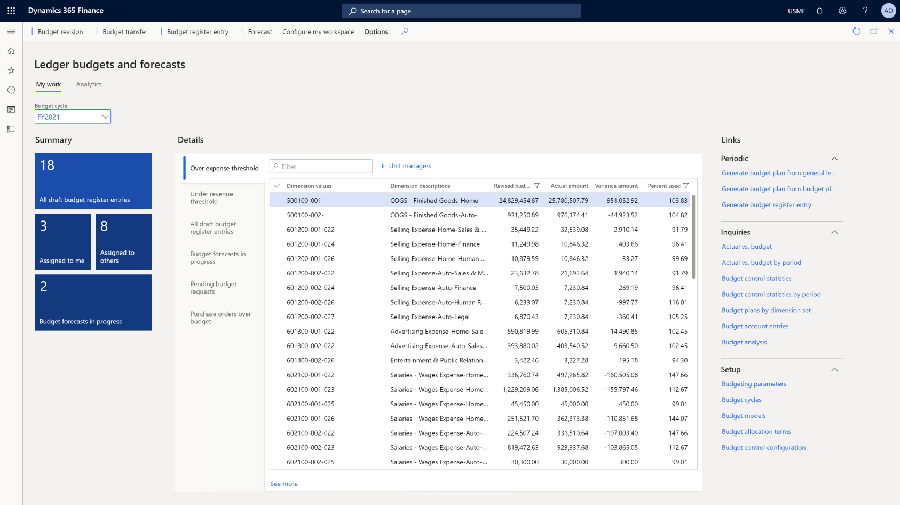 Analyze business health virtually from anywhere and any device. Financial reports can be generated at any time for any of the entities or a first look at the consolidated information; This information can be generated in the main currency or viewed in some other currency. Make changes or updates to financial reports quickly and easily.
Being already LIVE we can say that is a successful implementation thanks to an excellent consulting team by Congroup and a great transversal commitment of the organization on the part of Citroën, being able to fulfill in date and budget ".
Thanks to the work and commitment of Congroup team and our internal consultants, we were able to successfully carry out the Chilean localization implementation, managing to incorporate all the company's management within a single tool-solution under the legal regulations of the country. "
Consult one of our advisors now and discover the growth potential you business can have.