Sales application that allows defining the customer's life cycle, taking it from the opportunity to the sales closing, considering all the details of their needs.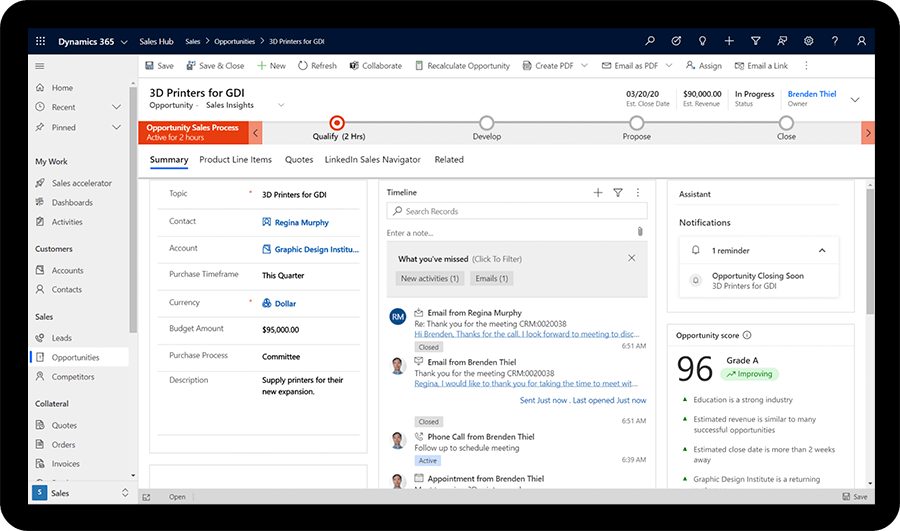 Through the app, sellers will have the necessary tools to consolidate their relationships with the customers, they can also create marketing lists, campaigns, follow service cases or specific opportunities, and others.
Transform the Sales experience
Optimize the generation and closing deals chances.
Customize relationships according to customer needs.
Control the sales flow by integrating Outlook, Excel and SharePoint.
Get profitability from your projects in a simple and concrete way.
Follow the live stream of every action your salespeople team takes on their customers. Encourage more personalized and meaningful interactions by combining the power of LinkedIn and Dynamics 365 with Microsoft Relationship Sales, a great tool for optimizing sales.
Being already LIVE we can say that is a successful implementation thanks to an excellent consulting team by Congroup and a great transversal commitment of the organization on the part of Citroën, being able to fulfill in date and budget ".
Thanks to the work and commitment of Congroup team and our internal consultants, we were able to successfully carry out the Chilean localization implementation, managing to incorporate all the company's management within a single tool-solution under the legal regulations of the country. "
Consult one of our advisors now and discover the growth potential you business can have.