Business consultants specialized in raising processes and generating comprehensive solutions.
We are a dynamic company, in constant actualization, Microsoft Partner with 12 years of experience in ERP Solutions implementations with Microsoft Dynamics 365, AX and NAV, besides counting with more than 4.000 users in the local and international market.
The Congroup team is made up technical and functional consultores, highly trained and experienced, to support you finding the best solutions for your needs, offering consultury based in the best practice implementations of the industry.
At Congroup we adapt to changes and the new era. Thanks to the Microsoft innovative tools, we make remote and presential implementations, being 100% effective regardless of the modality, so your geographic location or the language you speak, are not a barrier for us.
We seek to generate value for our customers through Microsoft application suite use and our proven experience.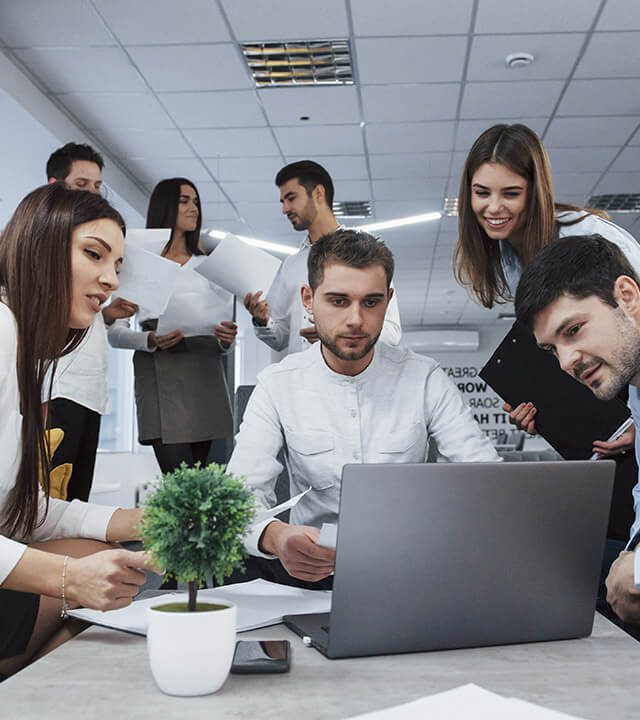 Company's Characteristics
It is just a sample of who we are.
Being already LIVE we can say that is a successful implementation thanks to an excellent consulting team by Congroup and a great transversal commitment of the organization on the part of Citroën, being able to fulfill in date and budget ".
Thanks to the work and commitment of Congroup team and our internal consultants, we were able to successfully carry out the Chilean localization implementation, managing to incorporate all the company's management within a single tool-solution under the legal regulations of the country. "
Consult one of our advisors now and discover the growth potential you business can have.